Welcome to the start of "The EuroTwins' NHL Lockout!" This will update on would-be game days for the Red Wings.
And since I know none of you want to think about how the puck should be dropping around 7:37pm tonight at The Joe and we should be creaming Nashville and getting retribution for the playoff, you need some sort of hockey-related hilarity.
As substitute, I bring you the first issue of my latest Red Wings comic (which is the first one in quite some time).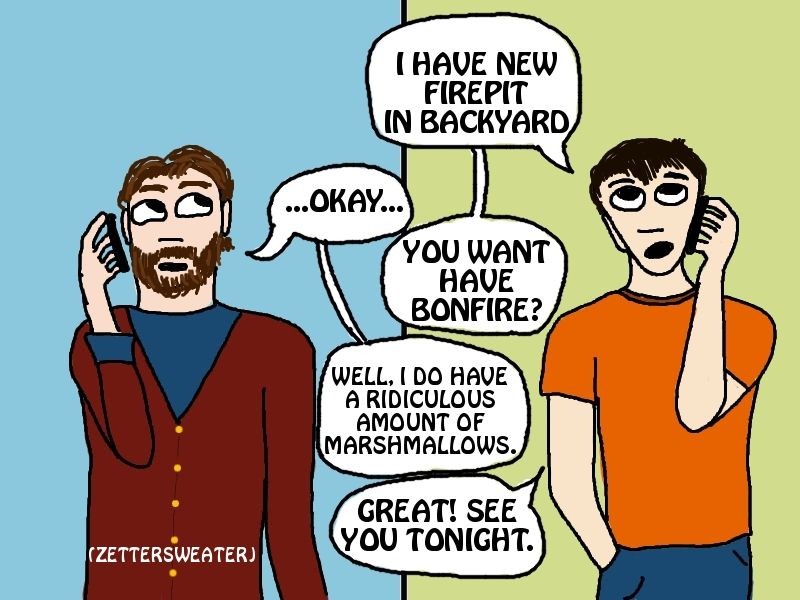 Trust me, they will escalate into hilarity. In a few more posts, you'll get to see Larry Murphy screaming about hot dogs (a normal day), and Mickey Redmond doing color commentary on the bonfire. There will also be Datsyukian Dangles, Babcock death stares, and so much more that we should have already.
If you have any hilarious ideas or suggestions you would like to see included, either leave them in a comment below or DM me on Twitter! Because seriously, folks, I don't know how I keep coming up with things; your input is much appreciated!
Next post: Tuesday, 10/16 versus Buffalo!