It's a two-for-one post! I unfortunately missed Saturday's post for the would-be Blackhawks game (I was attending a wedding and left the house at 2pm). To make up for it, have two extremely Larry Murphy-centric comics! This is where the true hilarity begins, people.
Need to catch up?
One.
Two.
Three.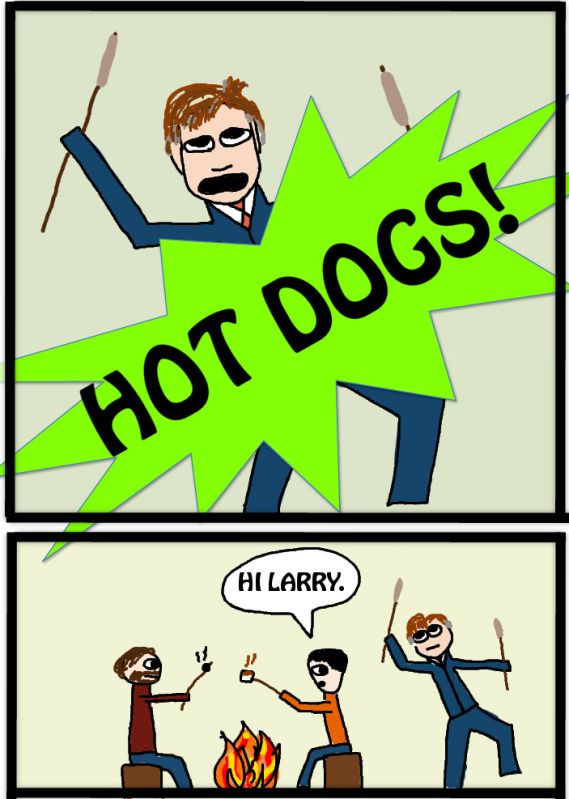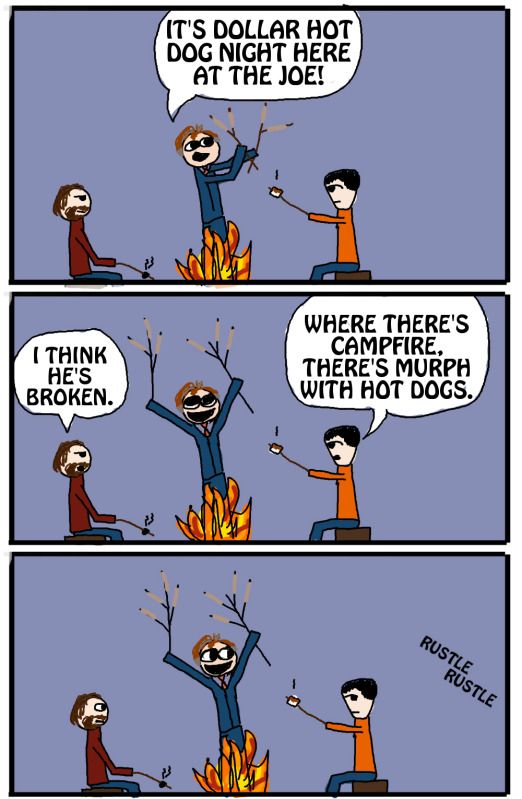 Please note that in the second comic, Murph magically has more hot dogs every panel. That makes me laugh every time I see it. And he's standing behind the fire, not in it.
If you have any hilarious ideas or suggestions you would like to see included, either leave them in a comment below or DM me on Twitter! Because seriously, folks, I don't know how I keep coming up with things; your input is much appreciated!
Next post: Tuesday, 10/23 versus Columbus!