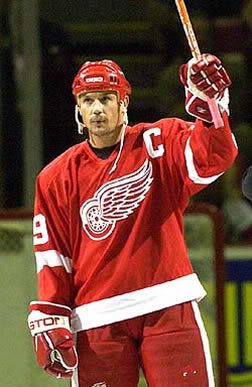 Dear Steve Yzerman,
Just remember that Hockeytown loves you. We always have and we always will. We won't forget you, now you don't forget us.
Saying goodbye is never easy. We all just pray this isn't the post-season where we lose both of our captains.
We wish you all the luck in the world and hope that you're successful down there in Florida. Maybe we'll see you in the Stanley Cup Finals some day.
Love,
Your fans